Malwa wants to electrify forestry close to urban areas – develops battery-powered station wagon together with RISE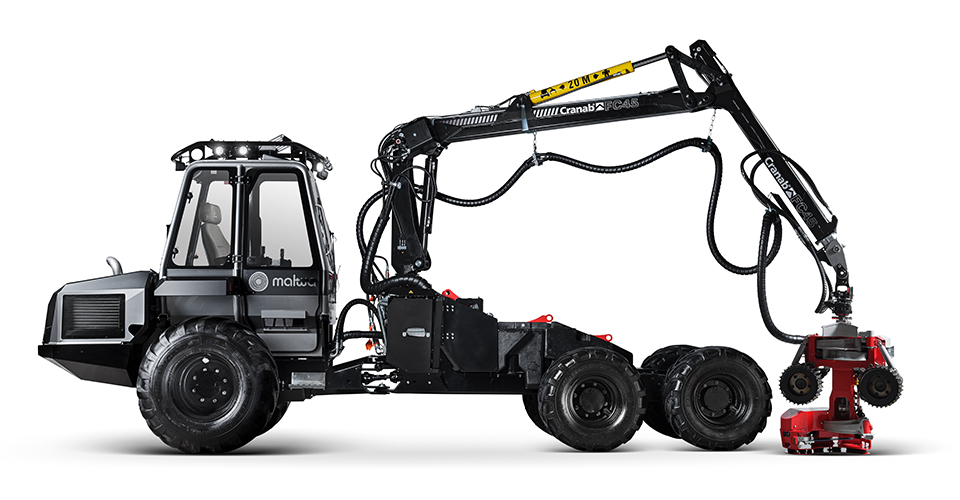 A newly started project coordinated by RISE, Research Institutes of Sweden, aims to develop a modular battery replacement system that will be able to electrify in agriculture and forestry.
Malwa Forest participates as a partner, also a representative of machine manufacturers on the forest side. The work of producing an electrically powered prototype of the Malwa 560C Kombi machine model has begun – with the aim of testing the system, but also the market's conditions and reactions. It will be the first known combined harvester / forwarder in the world with battery operation.
Magnus Wallin, Malwa's founder and business and development manager, believes that an electrically powered Malwa has great future potential, especially in urban forestry:
That our station wagon is so appreciated in forests close to the city is due to its gentle properties, high performance and low noise level. In a battery-powered version, this is maintained, but completely without the combustion of fossil fuels. We made an early decision to, under no circumstances, compromise on productivity, we count on the same traction and fine hydraulics as usual.
The project arouses curiosity and inquiries have already begun to trickle in:
It is noticeable in the response we have received that the market is ready for electric forest machines. Clients in publicly managed forests are often at the forefront and want to drive technical development, e.g. Oslo Municipality has already shown interest in the project at an early stage.
The components that enable the electrification of the machine come from Regal Components AB and Micropower AB. RISE leads the project which involves a broad constellation of large companies, SMEs, startups, research institutes, OEMs and subcontractors. The project is funded by the parties and FFI – Vehicle Strategic Research and Innovation through Vinnova.
Read more about the project here
For questions, contact Magnus Wallin:
Tel: 0320-79 44 51
E-mail: magnus@malwa.se