A vision realised, one step at a time.
2009-2022
On 16 March 2009, Magnus and Madeleine Wallin founded Malwa Forest AB. Thirteen eventful years have passed since then. Here are a few, particularly important, steps along the way that have taken us from challenger to market leader in the compact segment.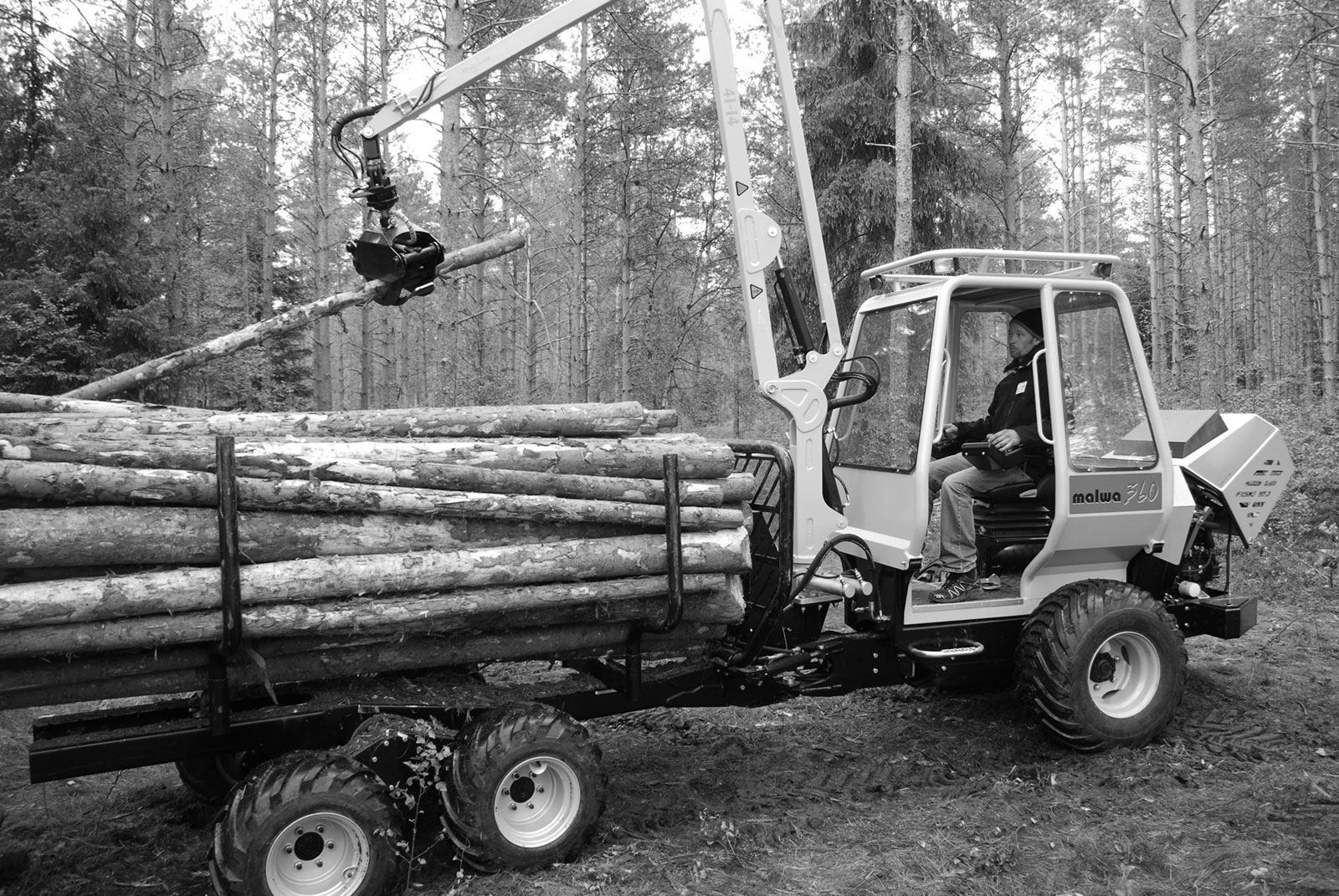 Malwa is founded
The Malwa company is established with share capital of SEK 100 000. The first 360 machine is ready shortly after and is shown for the first time at Elmia Wood. But the development of a new machine with larger wheels has already begun - the Malwa 460.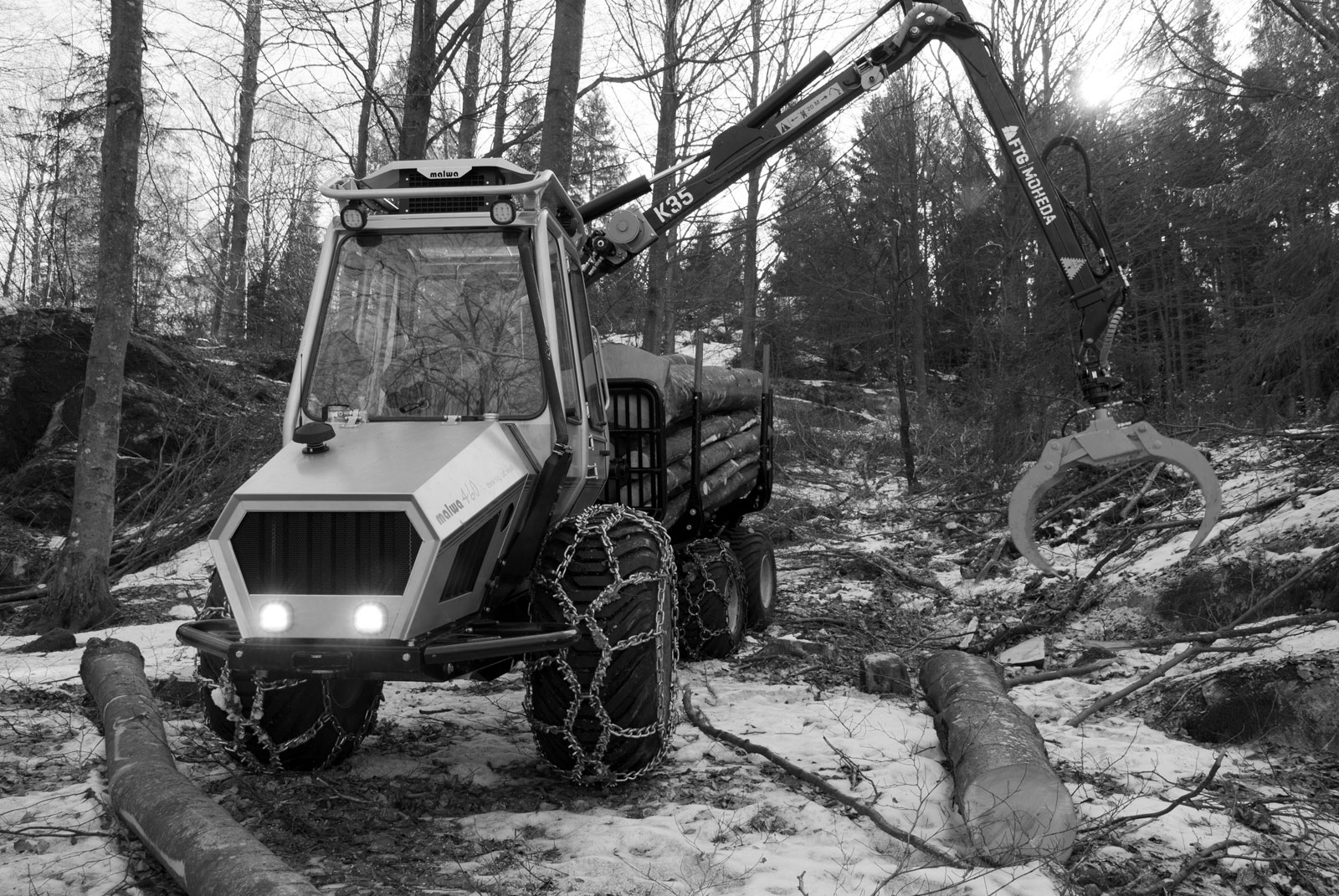 A decisive capital injection
Almi Invest and Jörgen Lillieroth each contribute 1.5 million (SEK) in an issue for about 30% of the shares. This is a crucial injection to continue building the company. First Malwa 460 forwarder is delivered.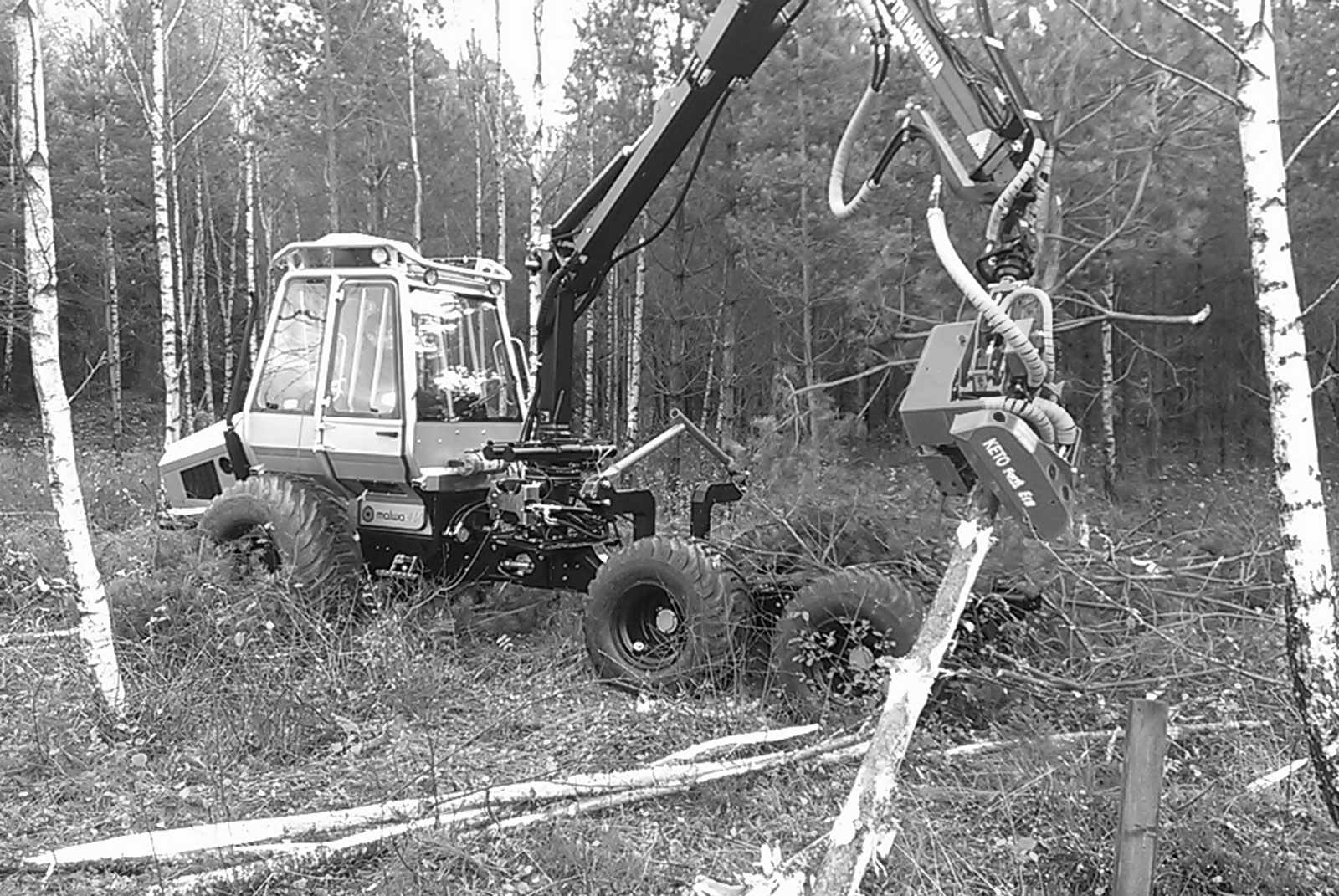 First harvester
First Malwa 460C Combi with Keto­Forst harvester head delivered. We didn't know it then, but in retrospect, the production of machines with a harvester head would be a real game changer for the company.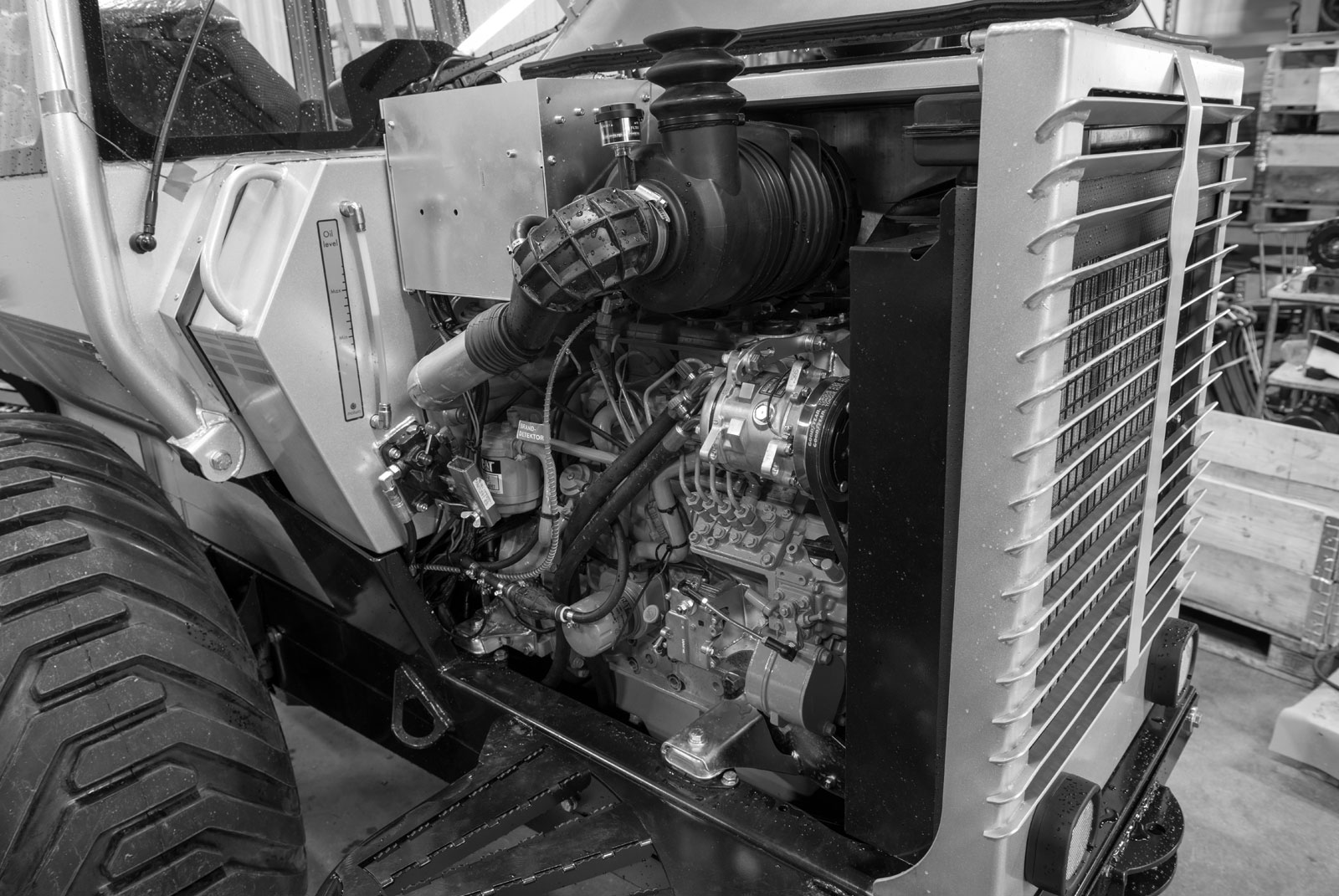 Contractors show interest in Malwa machines
First Malwa 460 harvester with 60 hp CAT engine produced. More and more forest contractors are showing interest in our machines.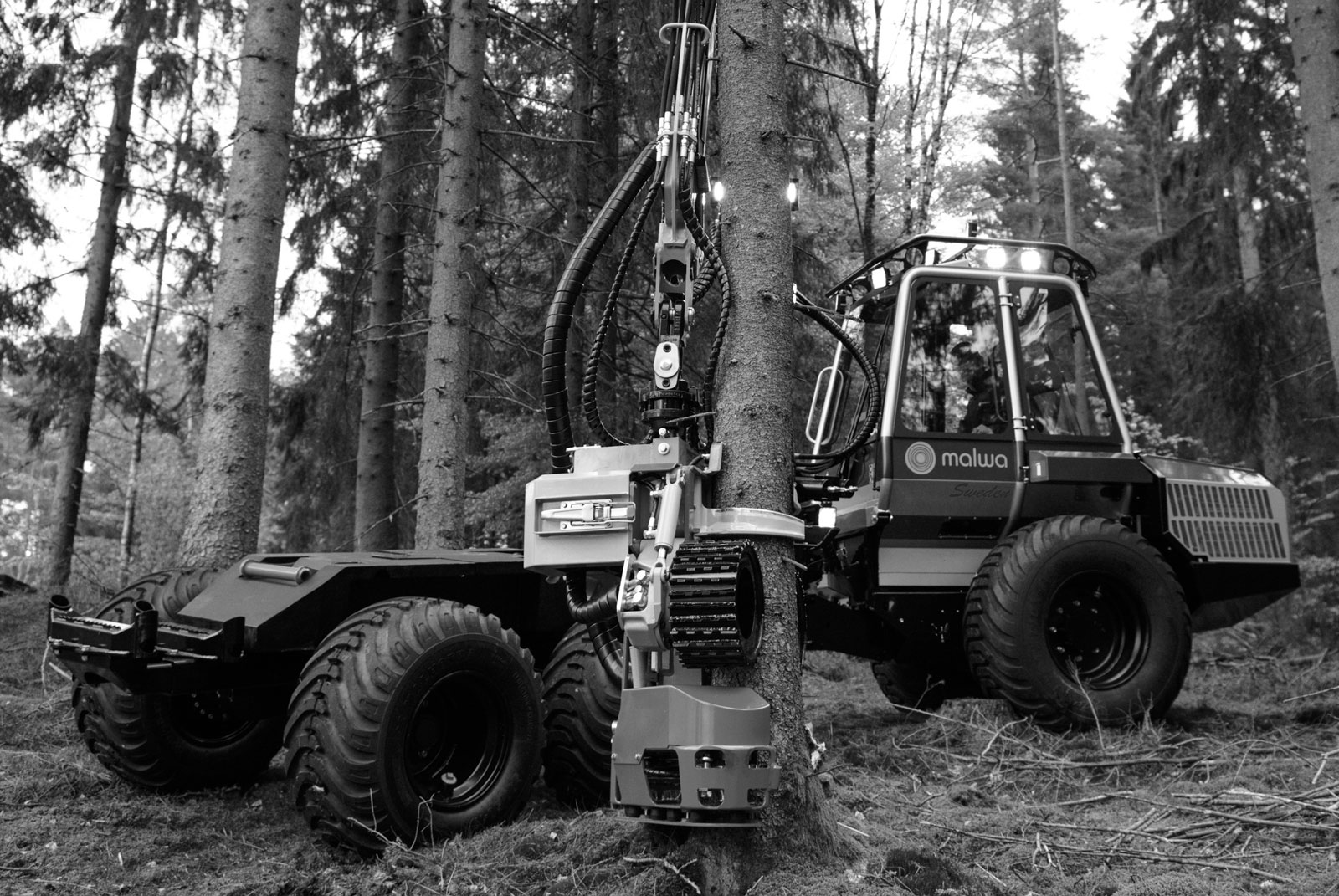 The first generation 560
The last year model 460 is in production. A total of 40 of these machines have been sold and delivered. The Malwa 560 premières at Elmia Wood. Significantly increased engine power, more comfortable cab, and better production capacity with the LogMax 928.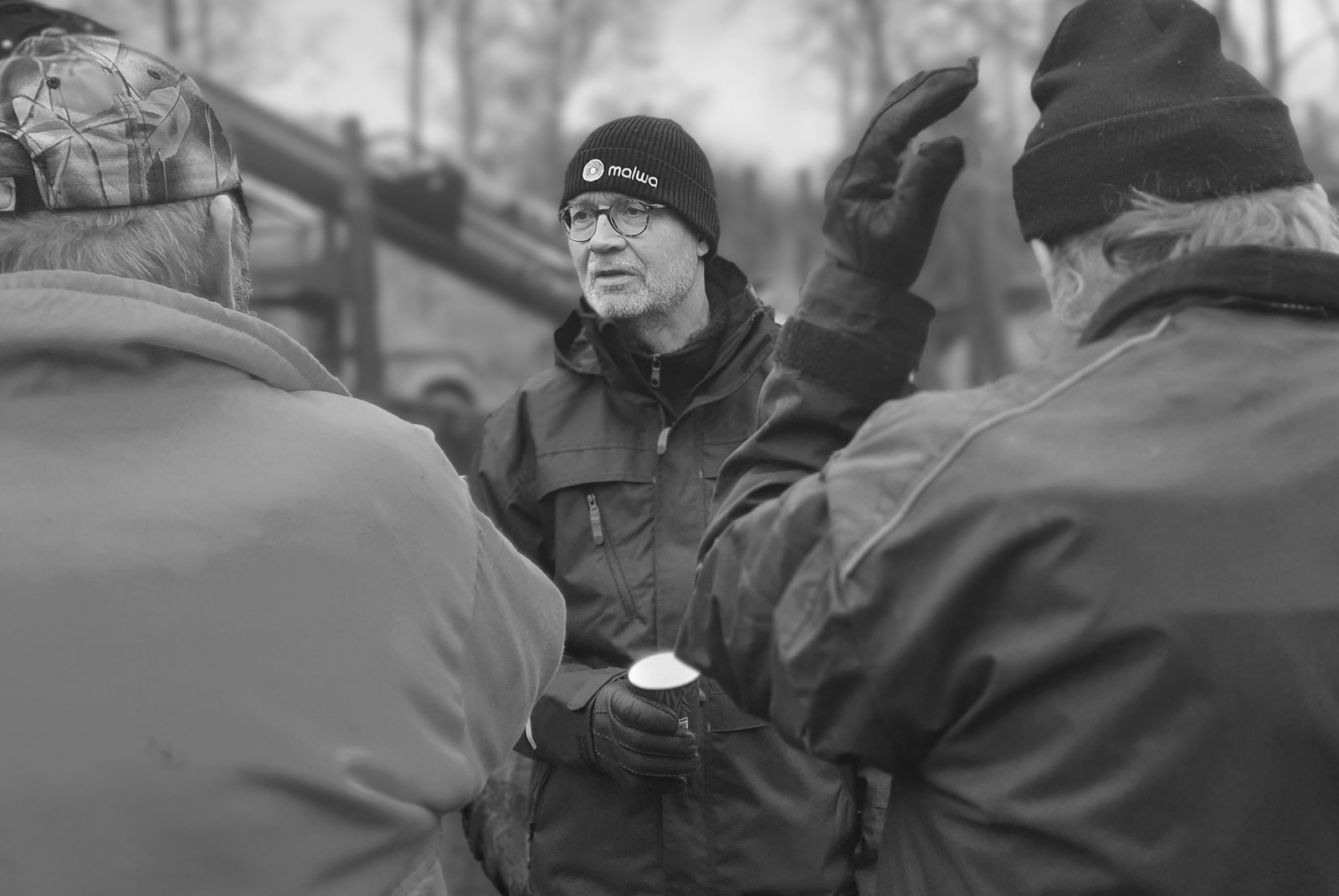 New CEO, new machine model
First Malwa 560C Combi with LogMax 928 harvester head delivered. Hans Lindberg takes over as CEO and Magnus can fully focus on product and business development.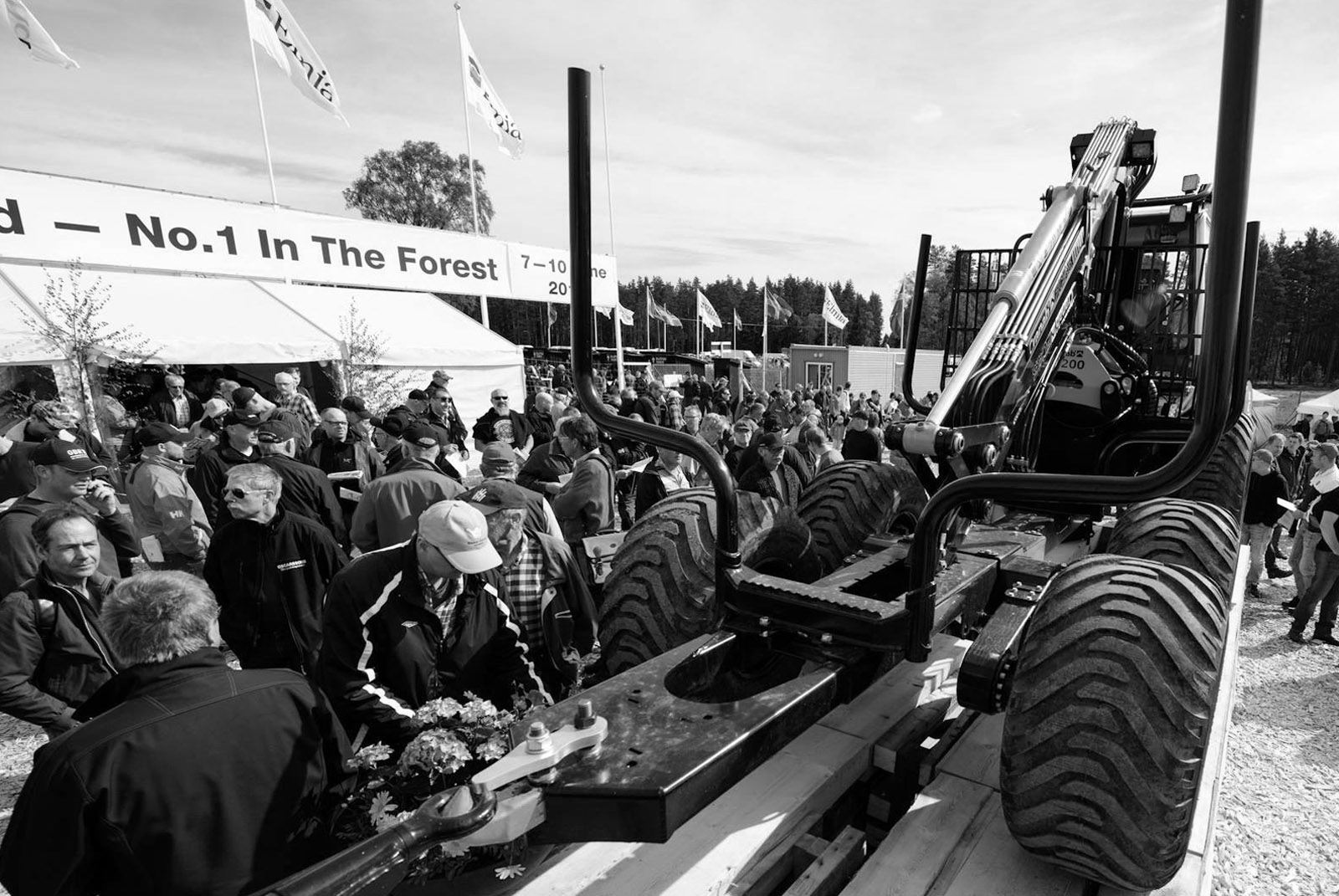 The Combi continues to grow in popularity
Record numbers of visitors and impressive interest – especially in the Malwa 560 Combi – at the SkogsElmia expo. More than 50 % of all machines delivered were Malwa 560C Combi models.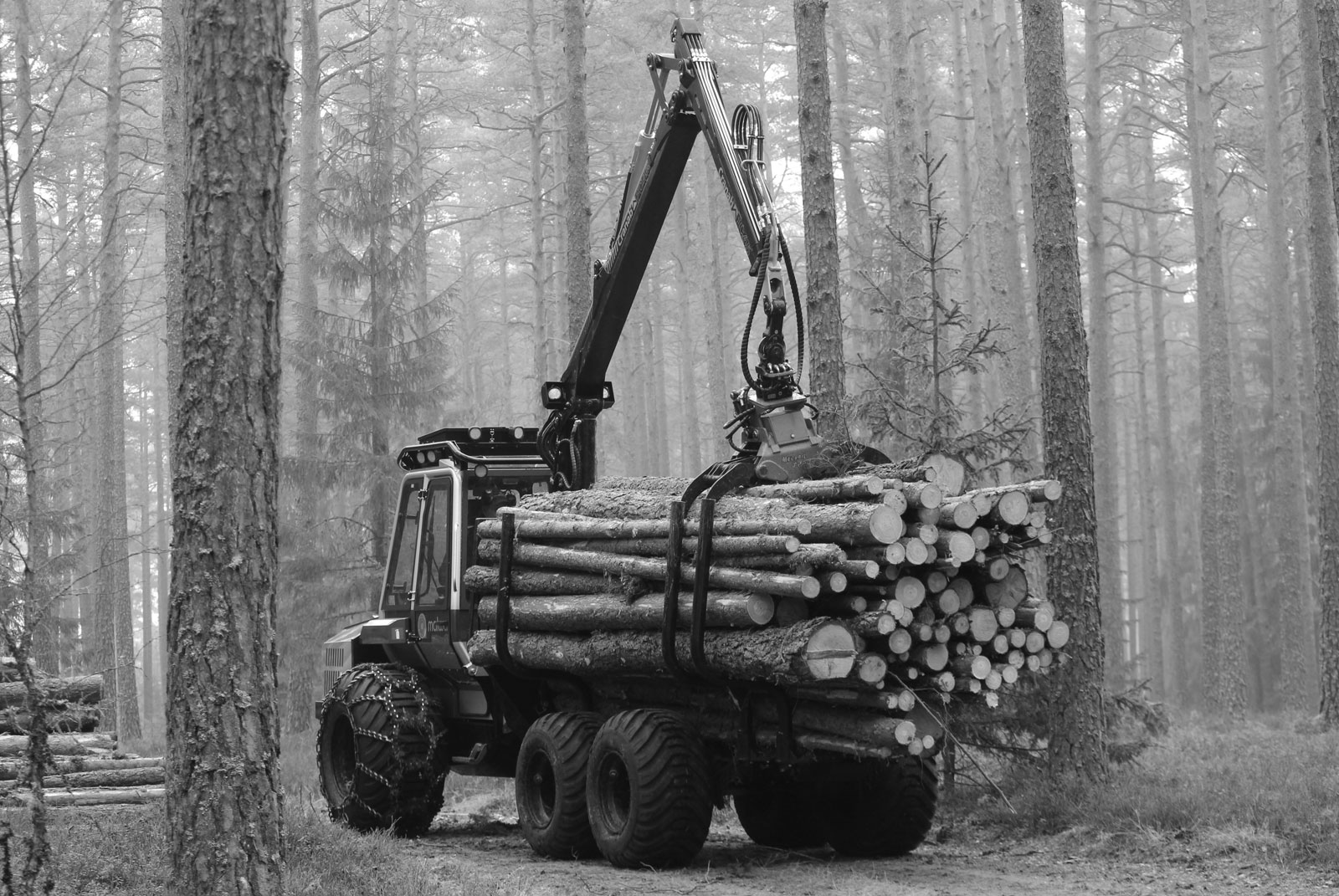 The second generation 560
Malwa 560.2 launched. The most important change is a own-developed bogie that we have been working on for two years. A milestone in improving reliability and performance. The first two machines are delivered to the Baltic States.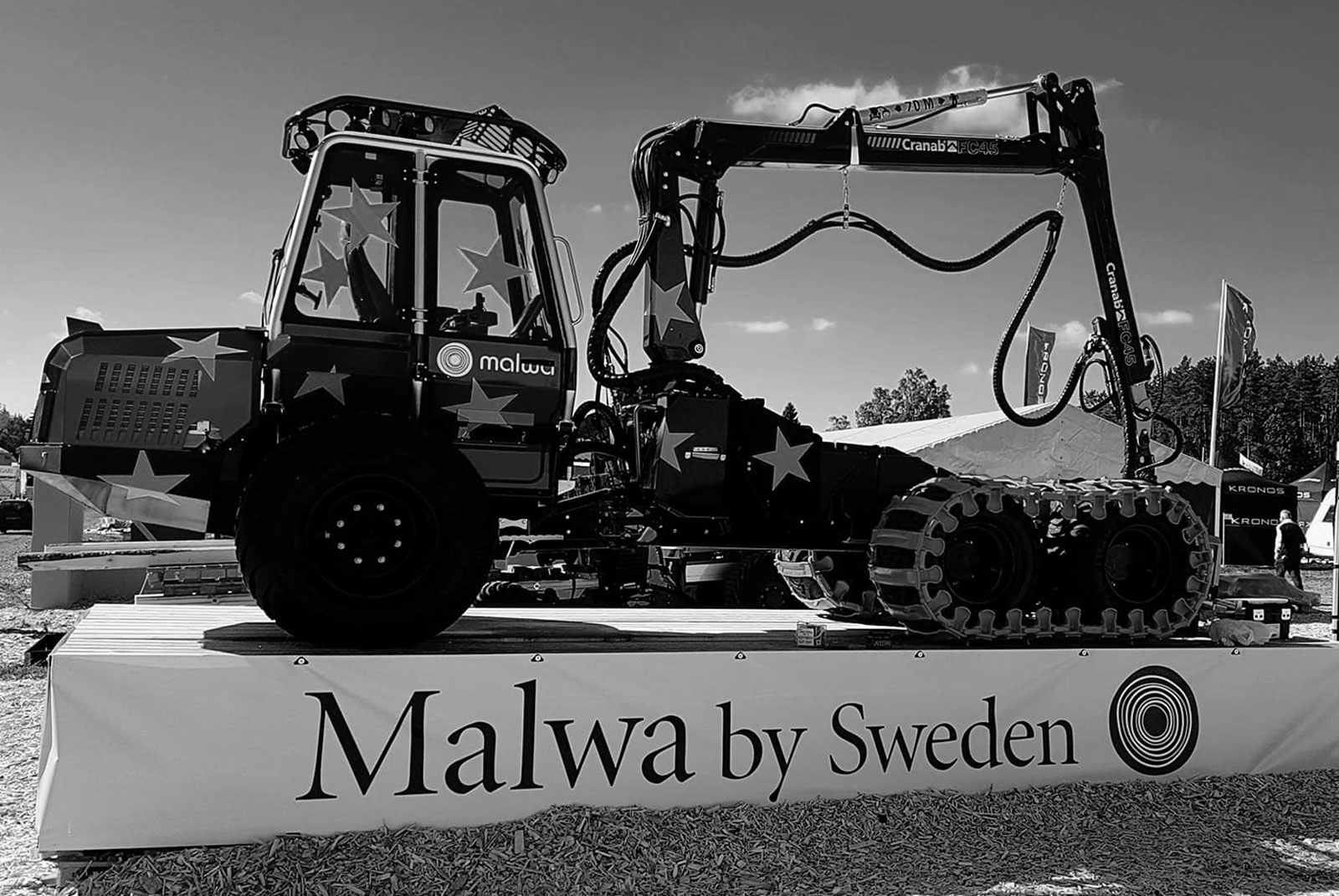 The third generation 560
Malwa 560.3 unveiled for the first time at the SkogsElmia expo. Improved mid joint and cooling system are two important innovations.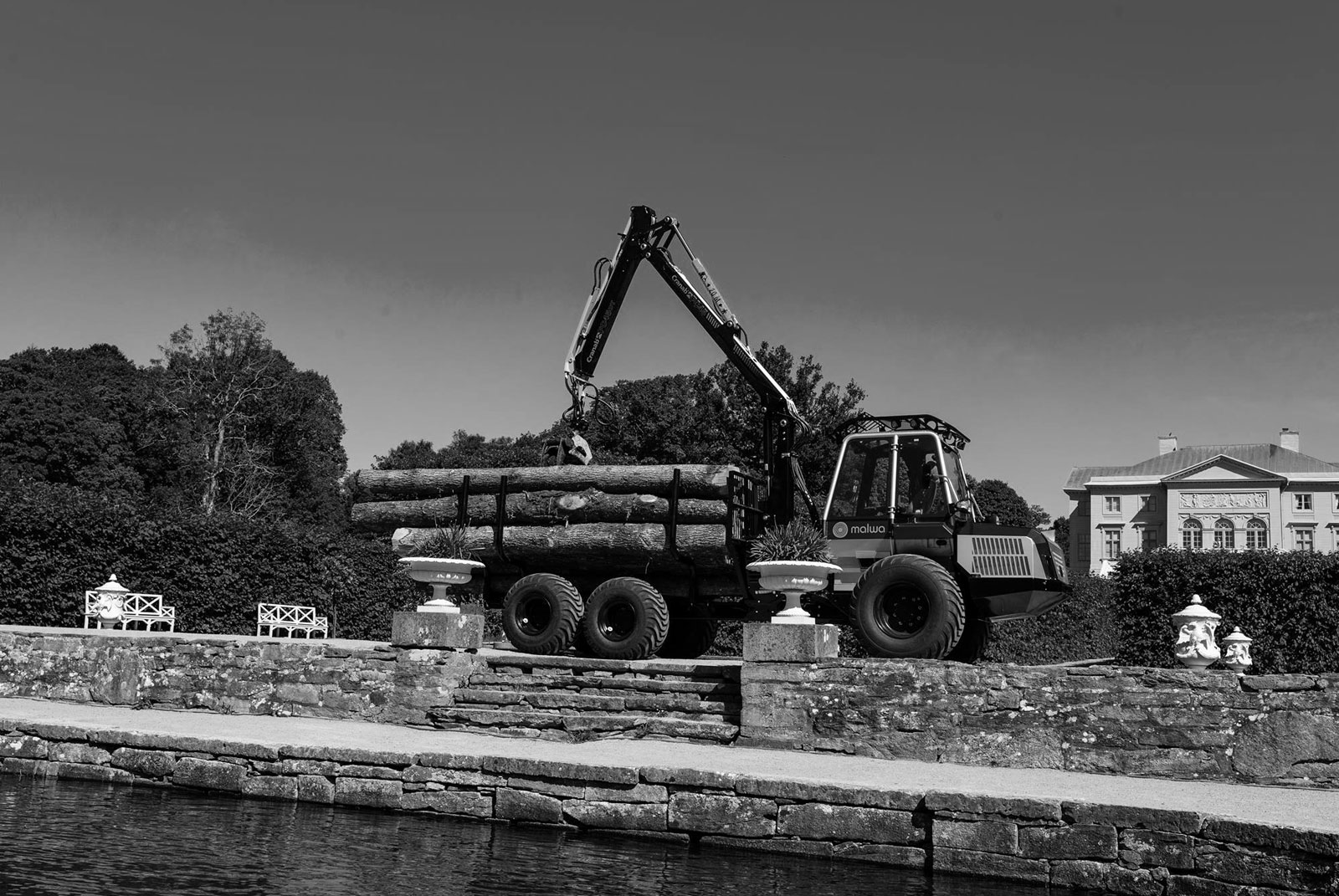 From challenger to market leader
Malwa is the market leader in the compact segment, according to figures from the Swedish Transport Agency. Record turnover and profits.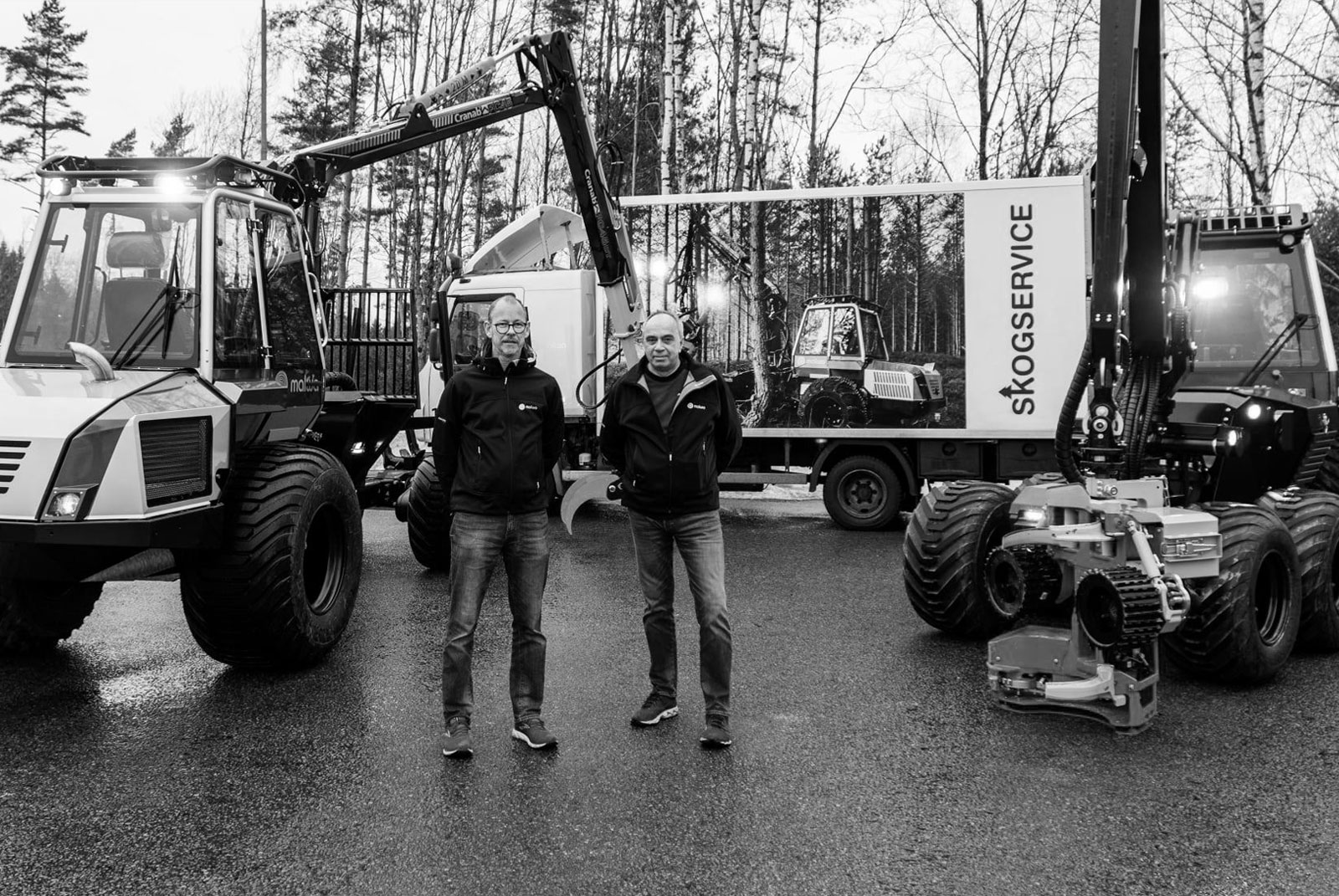 Greater focus on export markets
Sweden first, then the world. Agreements are established with distributors in several markets. Within a one-year period, we deliver eight machines to Norway through Skogservice AS.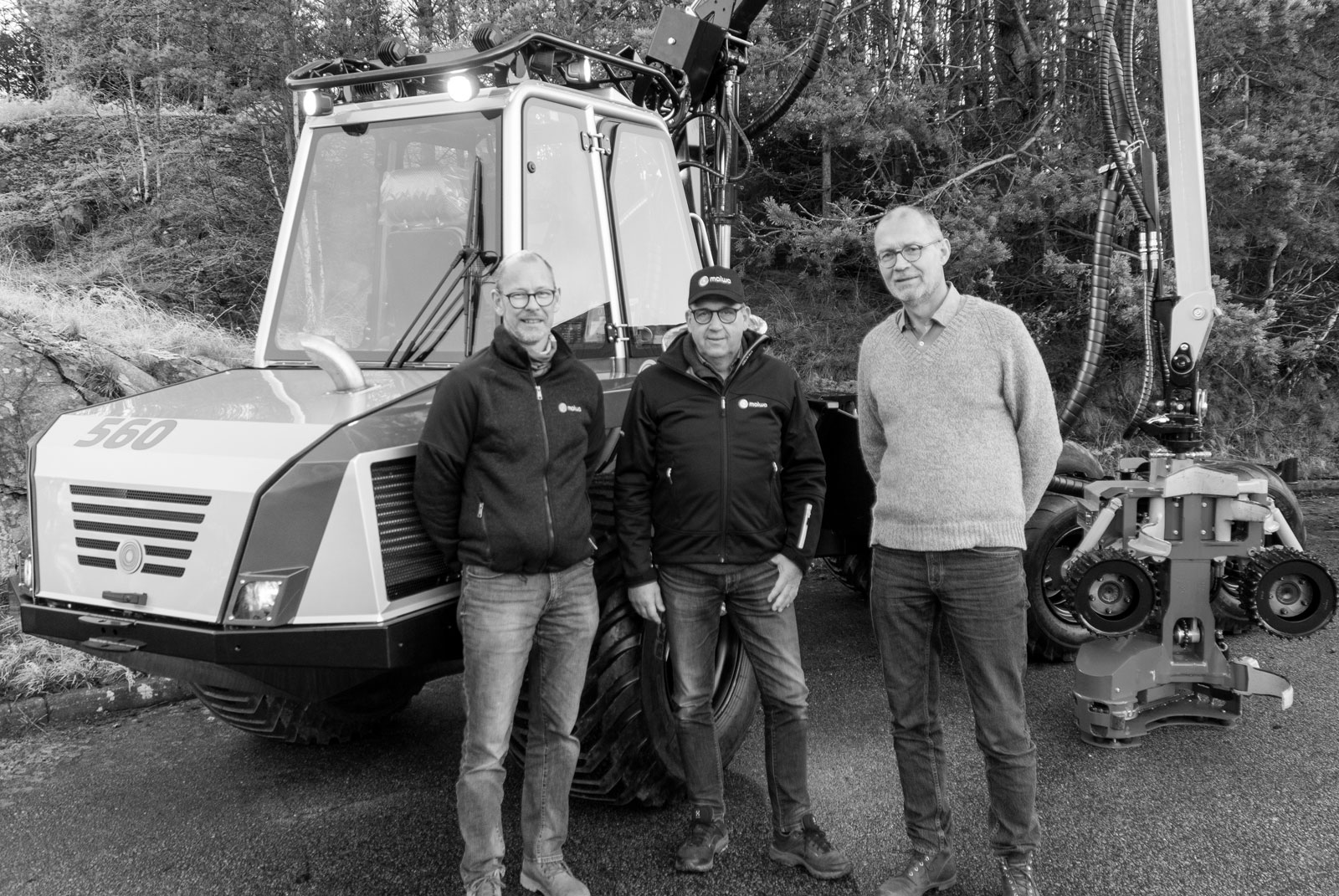 The fourth generation 560
Malwa 560 with new CAT engine (EU stage 5) makes its debut. Launches digitally due to the corona pandemic. Machine no. 200 of the 560 series is delivered.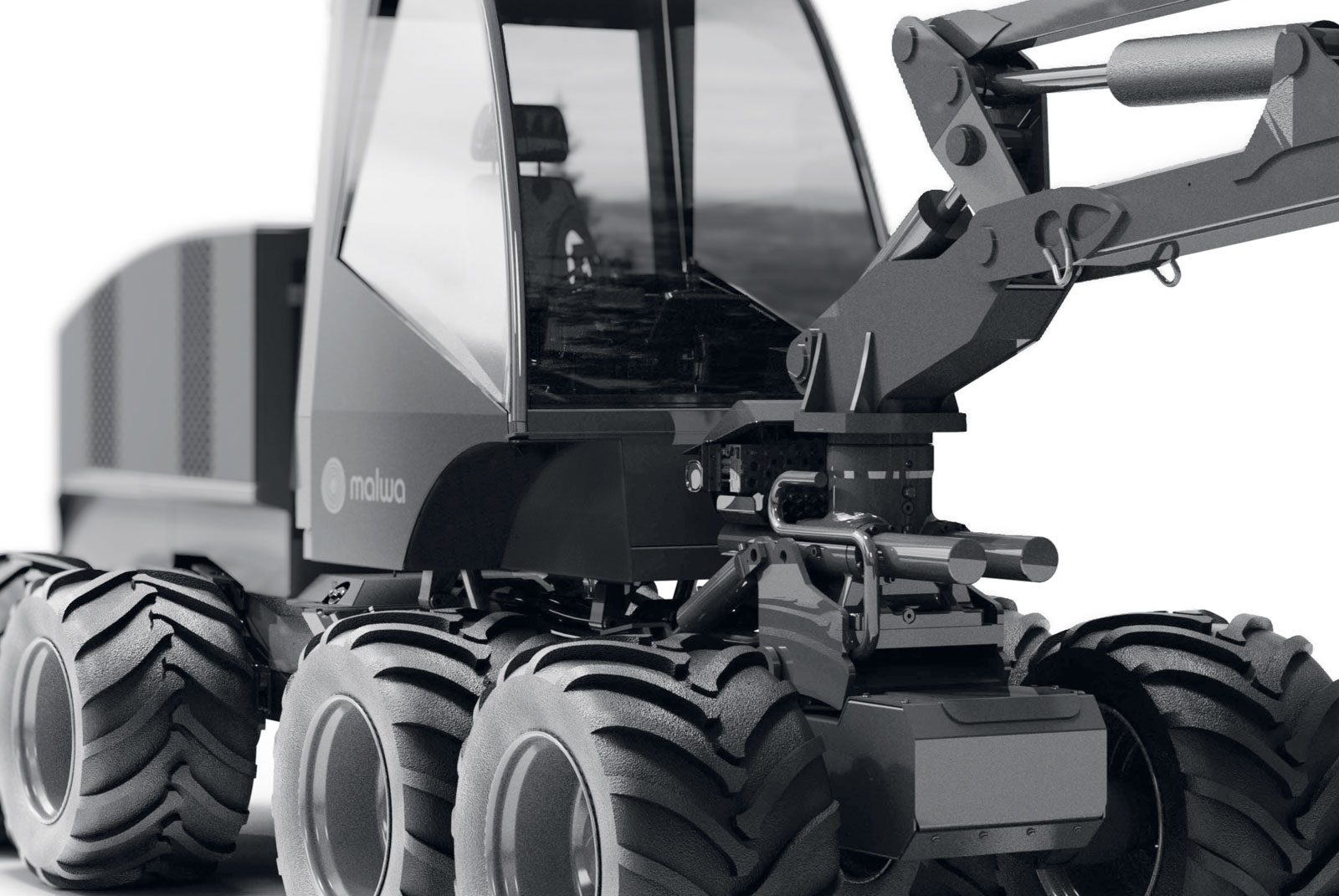 Product development in times of restrictions
Record turnover and results. Another year of restrictions means we mostly stay at home and develop products...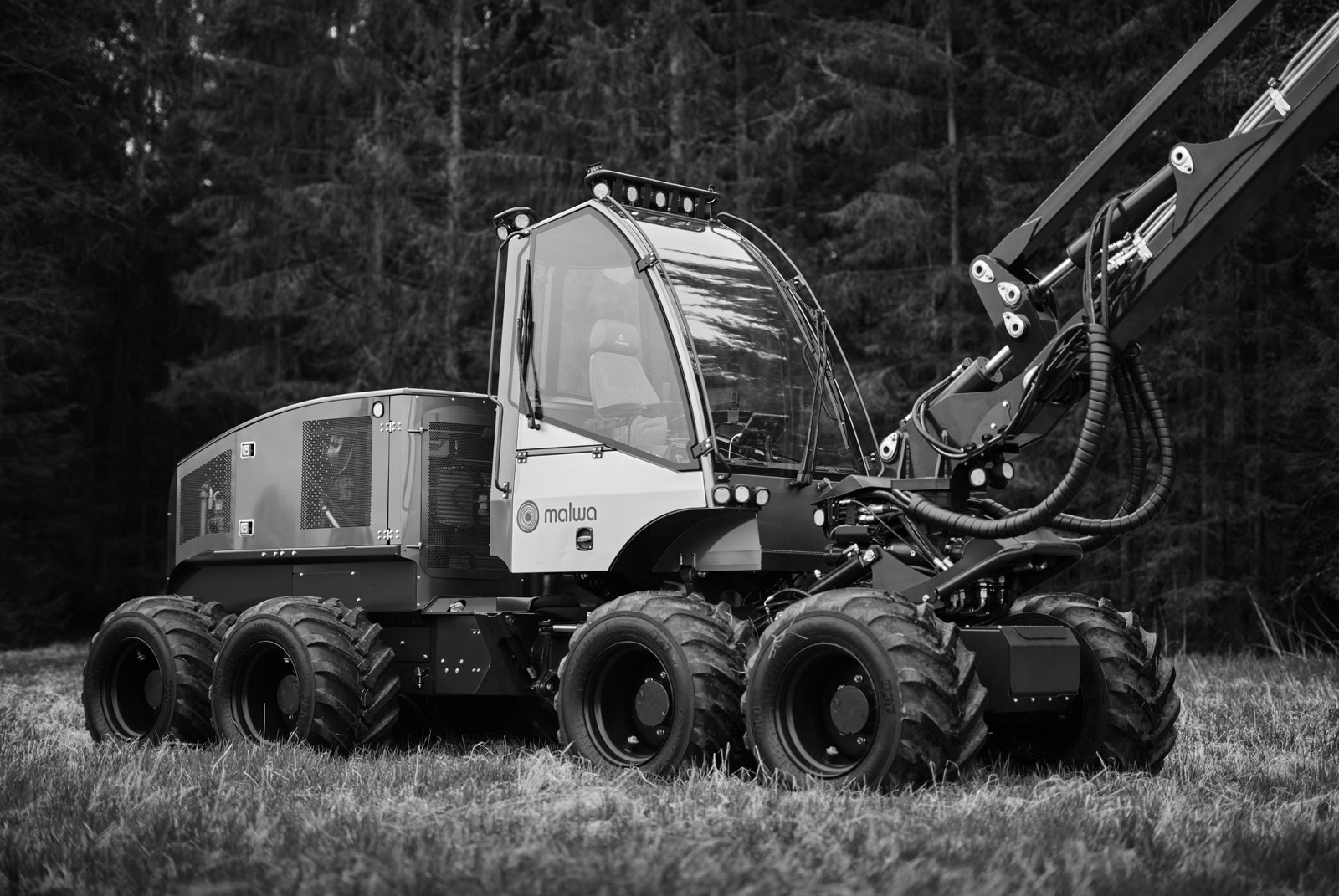 A new era in the forest
Malwa 980, our brand new eight-wheeled thinning harvester, makes its debut at Elmia Wood. In addition, we showcase our battery-powered Combi machine, the first of its kind in the world.
2009
2010
2011
2012
2013
2014
2015
2016
2017
2018
2019
2020
2021
2022