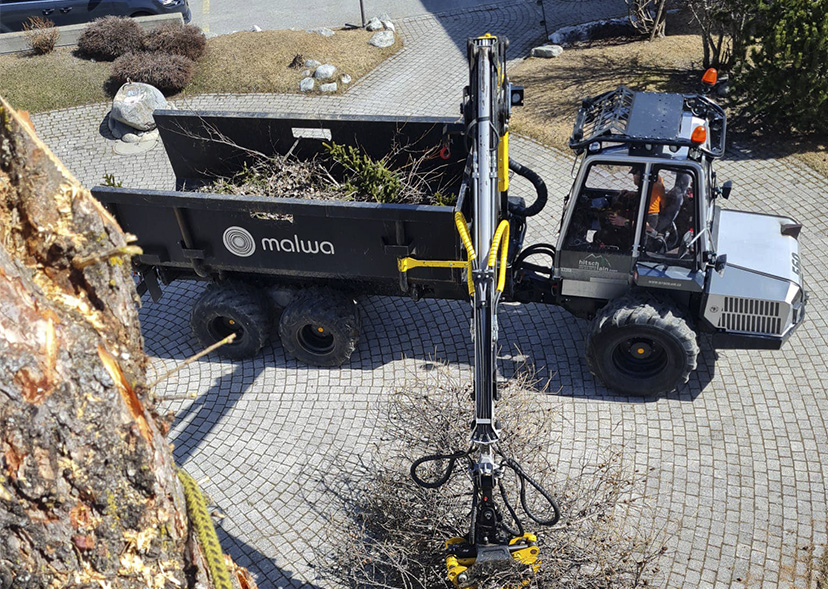 An optimal tool for urban work
The closer a forest is to a town or city, the greater the desire, and sometimes the demand, to make it accessible for nature and outdoor recreation. For this reason, urban or peri-urban forestry, unlike production forestry, often has a different target image. An increasing number of municipalities and cities are adopting forestry policies that set the economic value of forests against, and often subordinate, environmental and social values.
Malwa contractors with their compact machines get repeated assignments in this type of forest, precisely because of their agility, low noise level, and generally considerate approach in environments close to people's daily lives. We also believe that the demand for fossil-free alternatives in peri-urban forestry will increase, which is one of the motivations behind the development of the world's first battery-powered combined forwarder/harvester.