Management
Cecilia Andersson, financial manager. Long experience of finance management in manufacturing industry.
Pär Aneman, production manager. Engineer with long experience in production management.
Ludvig Johansson, engineering manager and partner.
Erik Möller, aftermarket manager.
Hans Lindberg, CEO and partner.
Magnus Wallin, business development manager, founder and partner.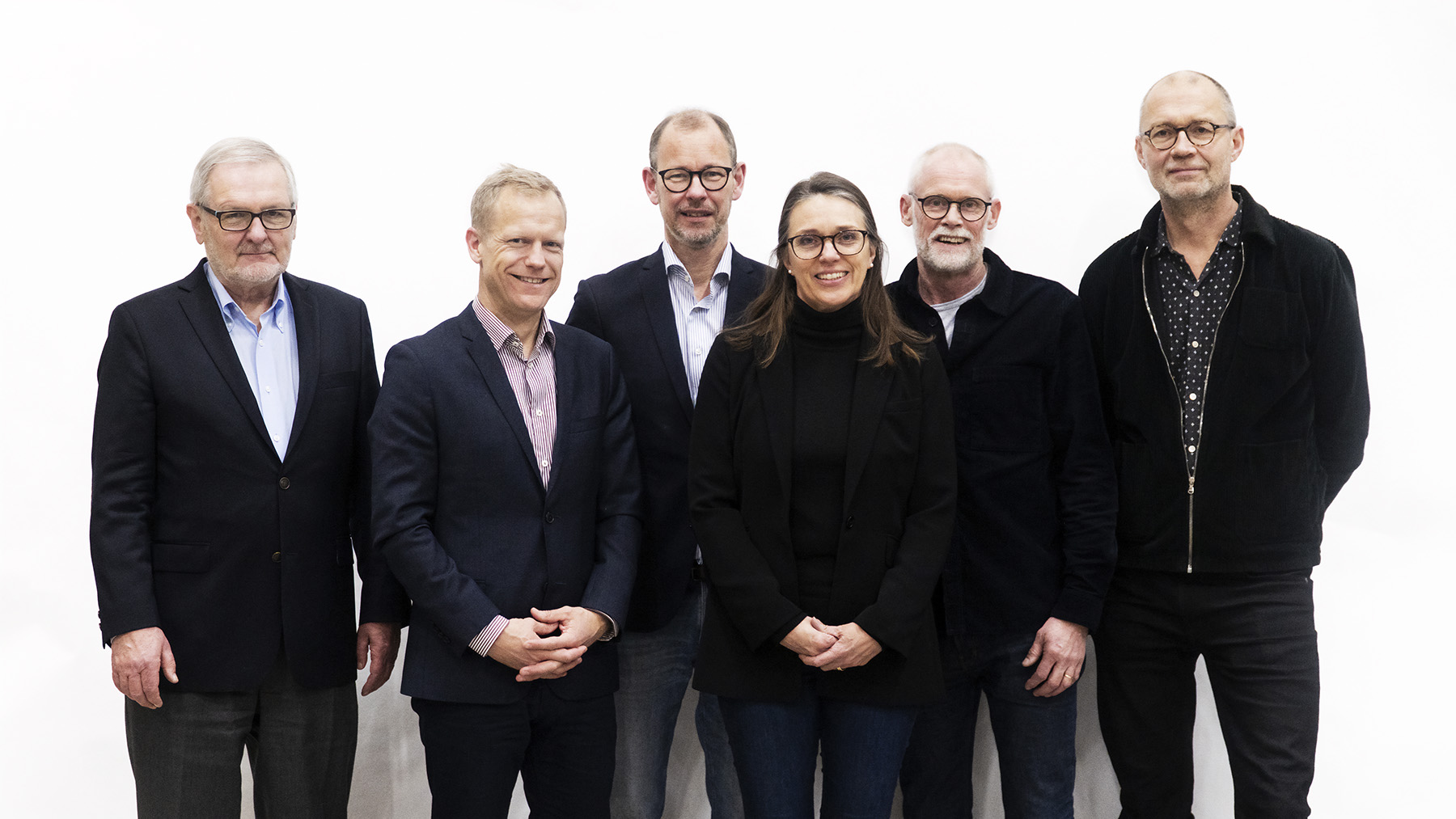 Left to right.
Anders Gemfors
Member. M.Sc. Material Science. Extensive industrial experience.
Engaged in the boards of a number of industrial enterprises.
Martin Forsén
Member. Extensive experience of working at the top level in the forest industry.
Magnus Wallin
Founder. Partner. Business Development Manager.
B.Sc. Eng. Long experience of certifications and advanced technology and equipment within the ÅF and SP. Entrepreneur.
Madeleine Wallin
Founder. Partner. Accountant.
Experienced in human relations and sustainability matters within the company.
Jorgen Lillieroth
Chairman of the Board. Engineer. Partner.
Great experience in building and developing companies.
Hans Lindberg
M.Sc. Mech Eng. Long experience in building industrial enterprises.